.
Directory







Quick Links
National Weather
International Weather
Internet Weather
Bootin' Rayz Outdoors
.
.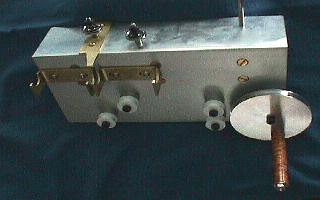 Binder Details

This Binder is a copy of the Garrison designed binder with modifications to the materials and rod supports.

The binder has two tension discs for the binder threads. One is used when running tip selection, and two are used when making heavier mids and butts. Each tension disc is set for 3/4 pound friction utilizing a drop weight.
.

.


The binder frame is Aluminum, and the rod holder arms are made of brass. The turning discs are made of high density plastic, and the turning wheel is Aluminum with a rubber friction band in the turning grove.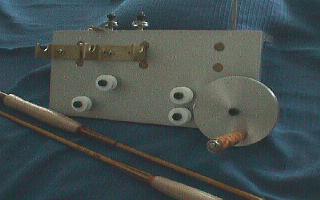 All fictures are mounted with brass screws or stainless shoulder bolts. This unit is easily disassembled for cleaning.

$275.00 (US) each plus S & H